Rolls-Royce unveiled Ghost version of Black Badge. This version has a more powerful engine compared to the standard model and its suspension system has been upgraded. Thanks to these two features, the Black Badge Ghost has more sporty features and injects more excitement into the driver, while its customers have access to a greater level of personalization for the exterior and interior of the cabin.
The Black Badge Rolls-Royce series was founded in 2016 with the goal of providing an enhanced version of standard models. Wraith was the first member of the series, and in the next phase, Dawn and Kalinan joined it. According to statistics published by Rolls-Royce, the reception of the members of this series was very good and accounted for 27% of the total sales.
Now, after five years, it is Ghost's turn to enter this series. You probably know that the power of this aristocratic sedan is a 6.8-liter V12 engine. The engine has been optimized to produce 592 horsepower and 900 Nm of torque in the Black Badge version, which is 29 and 50 units more than the standard model, respectively.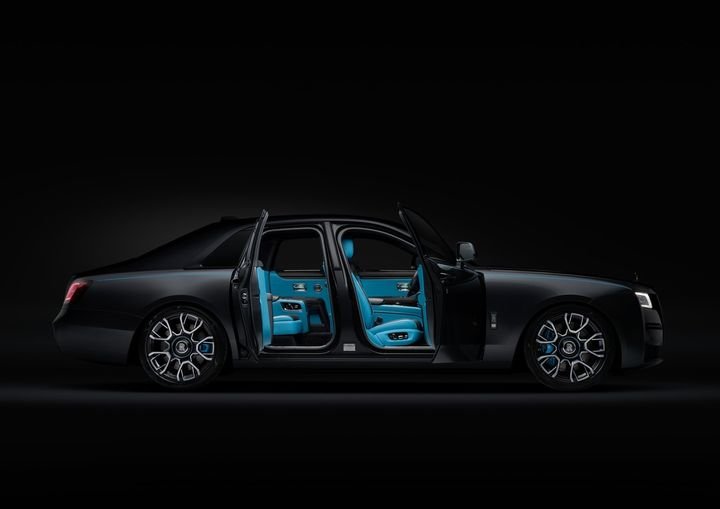 The power output of the black-clad Ghost engine is sent to the wheels via a ZF eight-speed gearbox. This gearbox is also optimized, and when selecting Low or Sport mode, the gears are changed 50% faster.
Along with the increase in power, the suspension has also been revised and this version of Ghost has a smaller body, while the steering wheel is stiffer than the standard version.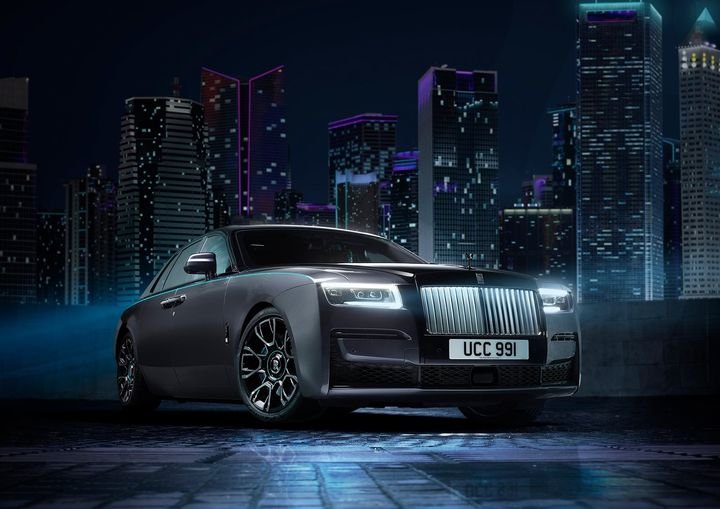 In terms of design, at first glance, there is no significant difference between the Black Badge Ghost and the standard model. But with a little more care, you can see things like dedicated 21-inch rings and all-black logos.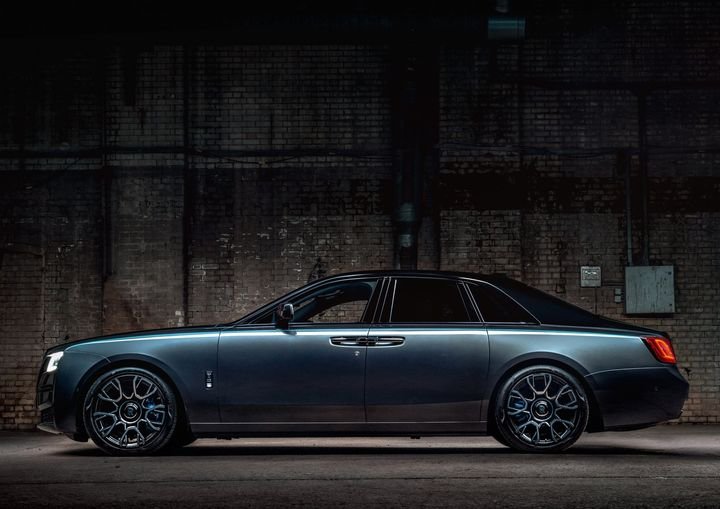 Inside the cabin, the difference between this version and the standard Ghost is very limited, and the addition of the infinite logo instead of the Ghost name on the side of the dashboard and on the door frame can be considered the most prominent of them!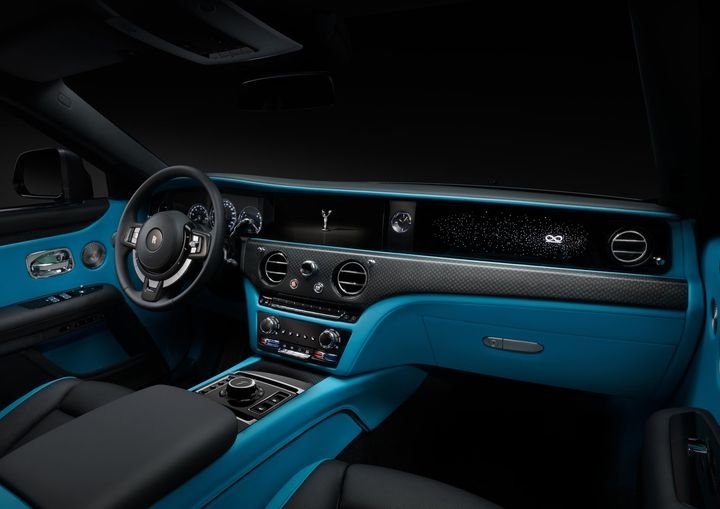 You may know that the standard Rolls-Royce Ghost can be purchased for $ 332,500. If anyone is interested in the Black Badge version, they should donate another $ 43,000 to Rolls-Royce! The amount with which you can buy a Mercedes-Benz C-Class or Bamoo 3 Series!