In the latest news Qualcomm It unveiled the Snapdragon 782G (SM7325-AF) chip and this chipset is supposed to be an upgrade on the Snapdragon 778G+ chip. This chip, similar to the Snapdragon +778G, based on 6nm manufacturing technology, will come with an 8-core Kryo 670 processor and an Adreno 642L GPU.
This processor comes with the same core configuration and configuration as the 778G+ and is supposed to support a Kryo 670 (Cortex-A78) core, but this core is 200 MHz faster in the new chip and runs at a processing frequency of 2.7GHz. Snapdragon 782G will also be available with support for three Kryo 670 Gold (Cortex-A78) cores with a processing frequency of 2.2GHz and four Kryo 670 (Cortex-A55) cores with a frequency of 1.9GHz.
Thanks to the higher processing frequency in this CPU, the new Qualcomm chip is 10% faster than the Snapdragon +778G. Like other chipsets, this chip supports Quick Charge 4+ fast charging technology, which can charge 50% of the phone's battery in 15 minutes, and this CPU also uses an artificial intelligence accelerator.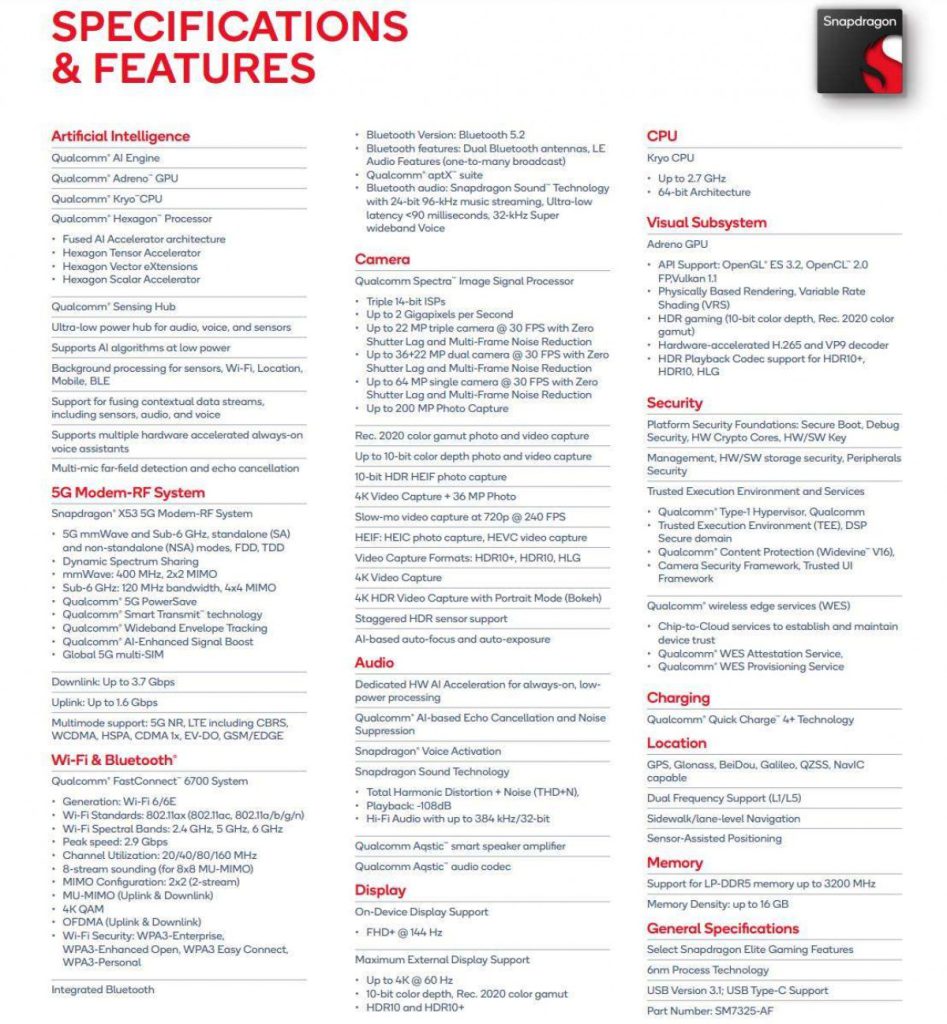 The new Snapdragon chipset also comes with support for Qualcomm's Spectra ISP image processing unit, which is capable of image processing up to 2 Gbps with support for up to 200 megapixel resolution.
Also, the use of Snapdragon X53 modem, which has the ability to support 5G and 6GHz frequency band, is considered. This modem also comes with Wi-Fi 6 support which offers a speed of 2.9Gpbs. Qualcomm has not announced which phone will be the first to use the Snapdragon 782G chip, but it can be assumed that the Honor 80 will be the first phone to support this SoC in the coming days.
Setting a new record by Snapdragon 8 Gen 2 in the multi-core benchmark
Snapdragon 8 generation 2, the most advanced 5G platform, was officially introduced by Qualcomm
The unveiling of the very small and low-power Snapdragon AR2 chip for smart glasses