It looks like the Ubisoft rumors have come true, as Ubisoft is the latest major publisher to return to Steam after a multi-year hiatus. The company will soon release three titles on Valve's main PC game store, but it's unclear if more games that previously missed Steam are on the way.
The 10-year release of the Call Of Duty series for PlayStation by Microsoft
Offering games on Steam and Ubisoft Connect for the satisfaction of users
Ubisoft has confirmed that it will resume publishing games on Steam after a three-year absence. This break will end when Assassin's Creed Valhalla It will be available in the store window on December 6 (15 Azar).
Ubisoft on Monday to Eurogamer had announced that:
We are constantly evaluating how we can deliver our games to different audiences anywhere in the world, while providing a consistent player ecosystem through Ubisoft Connect. Assassin's Creed Valhalla, Anno 1800 and Roller Champions are among the Ubisoft titles that will be released on Steam.
More games coming?
This publisher also Anno 1800 And Roller Champions will bring it to Steam at an unspecified later date. Ubisoft didn't mention whether similar plans are in place for other major titles it's ditched from Steam, such as Far Cry 6, Rainbow Six Extraction, Watch Dogs: Legion, Ghost Recon BreakpointOr The Division 2 has it or not In general, the company has not mentioned its plans for the next release, such as titles Skull and Bones Or Assassin's Creed Mirage Will it be published or not?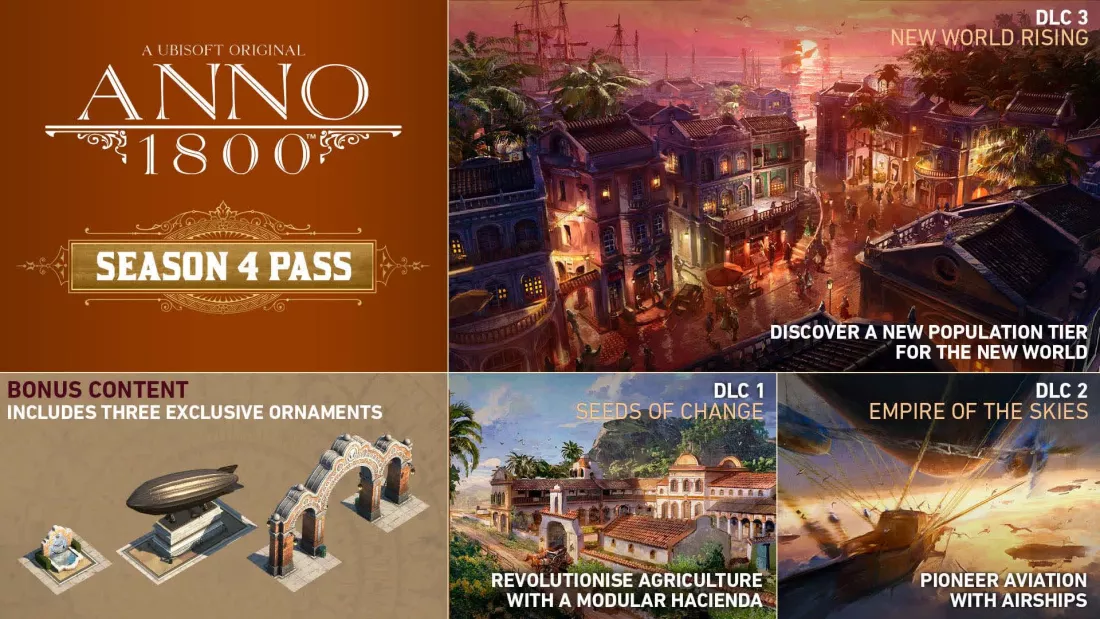 Valhalla's Steam launch will coincide with the game's latest major update, which will include an ending to its story. Unfortunately, Ubisoft will not be adding a new Game Plus. There have been hints of Ubisoft returning to Steam for the past year and a half. In July 2021, the company announced that the success of Steam Deck could cause it to reconsider its Steam shutdown. Therefore, Valve's handheld console can be considered the most important factor for Ubisoft's decision, but why did they stay away from this game release platform in these few years?
High commission on steam and dissatisfaction of publishers
The last major Ubisoft title released on Steam Far Cry: New Dawn It was in 2019. After that, the company released its PC games only on the Epic Games Store and its Ubisoft Connect client. Like EA and Epic Games, Ubisoft also from sales commission 30 percent Valve didn't like it. While Epic only 12 percent Receives a commission.
Users looking to purchase Ubisoft games on Steam to avoid using Ubisoft's launcher will likely be out of luck, as Valhalla purchasers on Steam will likely still have to use Ubisoft Connect to some extent when launching the game. Ubisoft's return to Steam also raises the question of whether the publisher plans to bring the Ubisoft+ subscription service with it. Previously, users could pre-purchase EA Play memberships through Steam, so there's no reason to do the same for Ubisoft+.
Similar content:
Cooperation between Ubisoft and Netflix for the development and distribution of mobile games
Warzone 2 reached 25 million active gamers after 5 days of its release
Valve's mobile app is a redesign of the Steam app
The record of 30 million simultaneous Steam users was broken